breakfast at Johann`s
Start the day with pleasure with our varied breakfast buffet (7-11am) in the dining room. Enjoy a variety of egg dishes and poultry specialties from the Hof Bimöhlen, served with delicious freshly baked waffles and juices. The offer is complemented by our cheese selection from the Backensholzer Hof and selected sausages from the Hof Bimöhlen. You will find out, you can taste the difference.
For house guests, breakfast is already included in the room rate. External guests can enjoy the pleasure for € 28,50 per person. Children up to 3 years old eat on us. 4 to 11 year-olds are only charged half price.
With the stylish ambience of the restaurant Johann, which is characterized by warm wood tones and noble furnishing, we would like to welcome guests from all over the world.
Please reserve your table under
+49 (0)4828 7843-540 or by mail
restaurantjohann@hotel-breitenburg.de
The consistency of high-quality food in Restaurant Johann is due to our head chef, who has already been able to prove his culinary art in several first-class restaurants. Together with his highly motivated kitchen team, the focus lies on the satisfaction and enjoyment of the guests.
Your dog is also welcome in the restaurant. There is a place reserved for him in a separate area at the bar.
Lunch and afternoon delight.
We turn every time of day into a moment of pleasure. Lunchtime and afternoon are no exceptions. From noon to 6pm we offer a small selection of fine food. In the afternoon, you will be greeted by the scent of freshly baked cake. Just choose your favorite piece and enjoy one of our many coffee specialties with it.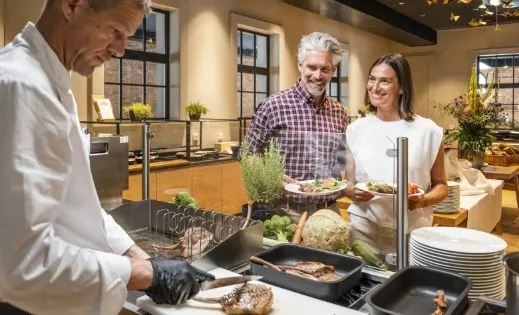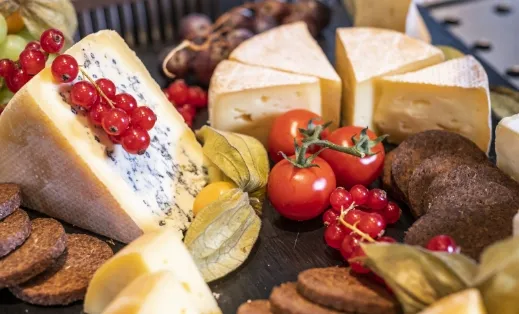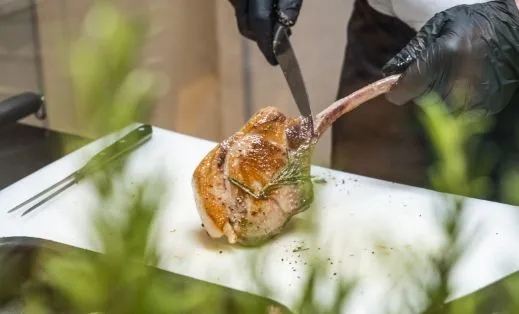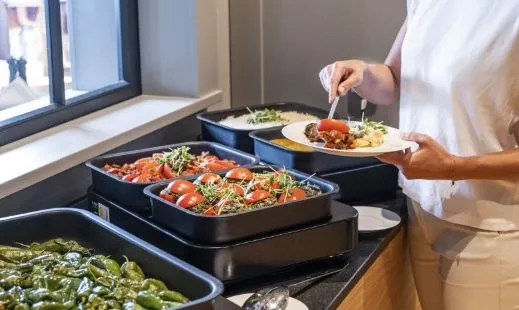 Front cooking experience with buffet
We are turning your evening into a true pleasure for all senses with our daily front cooking experience, performed by our chefs in Restaurant Johann. From 6pm to 8.30pm, we will spoil you with delicacies of various kinds – and prepare them live in front of your eyes.
You can look forward to a culinary treat all along the line. From first class steaks over the finest fish, to a wide variety of salad and vegetable creations. Per person ( starting at 12 years) we charge 45 Euros. 4 to 11 year-olds are only charged half price.
Wondering what your taste buds can look forward to in the near future? Our Live Cooking Station menu will tell you – download now. Find out at a glance what delicacies await you at our Front Cooking Station in the near future.
Quality
Needless to say, we use only fresh ingredients and products from the region. Particularly worth mentioning is the meat manufactory Hof Ostermühlen. It offers the highest quality products and stands for responsible handling of the livestock and the available resources. An attitude that you can not only see but also taste in their products. If you would like to learn more about Hof Ostermühlen, please do not hesitate to visit their website.